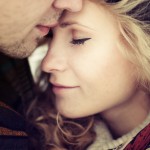 An apple a day might keep the doctor away, but being in love can be more rewarding. Sexologists have already confirmed that an orgasm is one of the healthiest things that a woman can give to herself every day. Falling in love with someone is also known to be one of the best feelings in the world. It not only elates your mood and boosts your confidence levels, it is also known to offer great benefits to your looks and your health. They say that love is the best medicine for most of your problems, that love is all conquering and extremely powerful. Turns out that they're totally right! So before you become jealous of that girl with
clear skin
and rosy cheeks, it makes sense to find out why being in love and making love may be the best things that you've done for your skin in a really long time. This article from OROGOLD Cosmetics examines why falling in love helps your skin.
Being in love reduces stress and improves your mood
Stress is one of the main causes of most of...
Read More »
---