Here you will find information about the OROGOLD brand, its products and ingredients, and the latest in skin care, beauty and wellness.
OROGOLD School was created to be an educational resource both for customers and the OROGOLD skin care consultant staff. We believe an understanding of skin care science and technology, along with knowledge of the latest trends and opinions is the key to achieving the optimal long-term results.
Take a look around to discover all the site has to offer. Thank you for visiting OROGOLD School!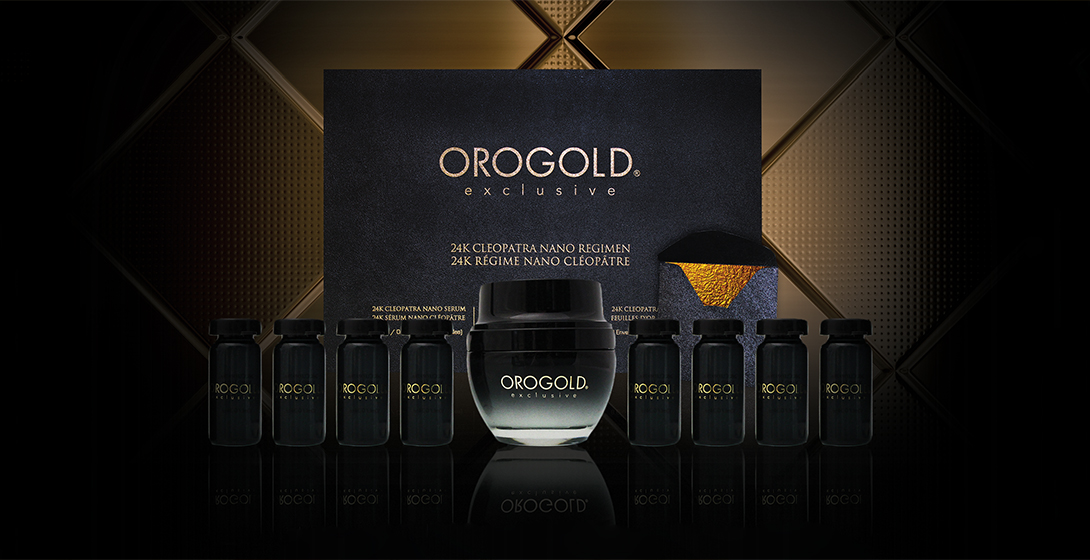 OROGOLD was established to provide consumers with proven, yet innovative skin care solutions with an emphasis on a luxury experience and visible results. Each OROGOLD product collection addresses a different skin care concern and suits a variety of skin types.
The OROGOLD brand was named after its signature ingredient: 24K gold imported from Italy. Gold has been synonymous with beauty and luxury since its discovery. Although it is not known for certain when gold was first discovered, it is presumed to have been discovered by early hominids. There is mention of gold in the Bible which is believed to have been committed to paper beginning nearly 3500 years ago.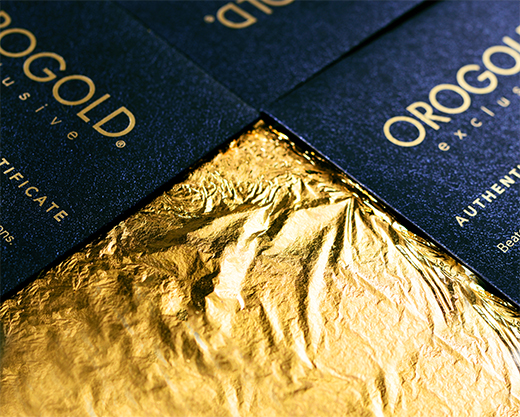 Ancient Egyptian documents and inscriptions contain references to gold mining, geology and metallurgy dating back to at least to 3100 B.C. Ancient royalty was enamored with the metal; Cleopatra was rumored to have slept in a gold mask every night. Other ancient cultures such as the Romans, Japanese, and Chinese also have a well-documented history incorporating gold into their beauty regimens.
Gold is a representation of the OROGOLD experience – sumptuous and fit for royalty. The welcoming feel as soon as you walk into a location is no accident. Our staff is trained to provide clients with a pampering and educational experience.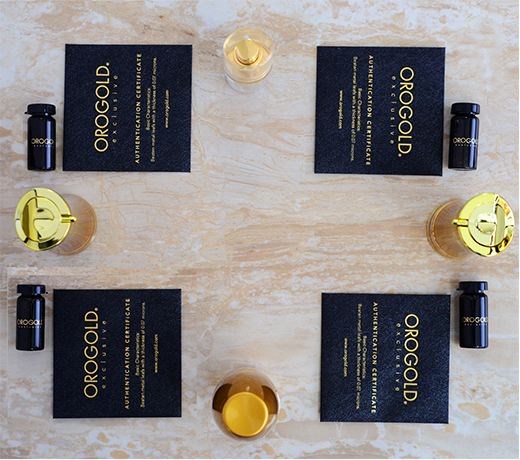 The beauty advisors at each location are educated in the world of skin care and with knowledge of OROGOLD products. Complimentary facials and one-on-one consultations are offered in-store, giving you the opportunity to "try before you buy". It is our aim that every customer walk out feeling confident and excited about their purchase. We deliver the same indulgent experience at home with our beautifully designed packaging and one of a kind product formulations. Each will delight your senses with their enticing aromas and fabulous textures.
Our products are more than a sensory experience. They deliver effective results as well. Each product goes through strenuous testing and lab research before being produced for sale. This ensures that the benefits lead to tangible results and are not just empty promises. Customer feedback attests to the outstanding effects of OROGOLD products.
OROGOLD has quickly expanded across the world, with retail stores in more than 23 countries. Still unable to reach every customer, OROGOLD School was created as in additional resource to our consumers and sales representatives.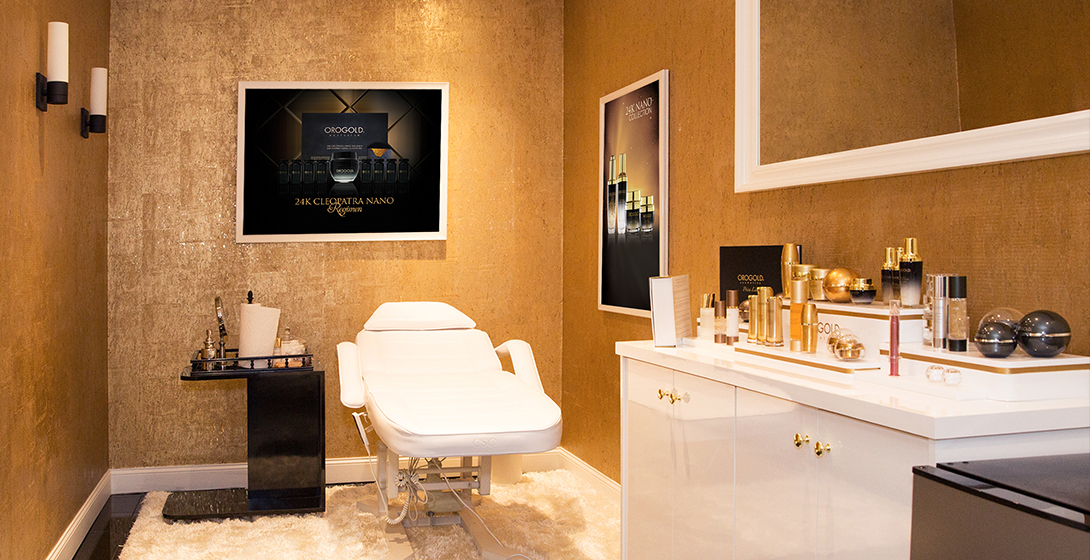 In order to help you understand the benefits each product and collection offers this site includes ingredient information.
The ingredients will be explained, offering information on what they are, how they work and why they are used in skin care. The best way to know what your skin care products are doing for you is to understand what they are made up of.
You will be confident knowing that only the best stuff is used in the products you put on your body. Besides our signature ingredient gold, we use many different components in our product formulations. They are custom blended in our manufacturing facilities to provide the best combination for effective results.
Some other notable ingredients utilized in our products are DMAE, short for Dimethylaminoethanol, Hydroxy Acids, Peptides, Collagen, and Palmitoyl Oligopeptide, among others. We select the most effective ingredients for our products and want you to feel assured of that.
---
[posts-for-page num='2' read_more='
Read More »' use_wp_excerpt='false' show_meta='false']
1,316 Responses to
"ORO GOLD School"
Leave a reply
You must be logged in to post a comment.