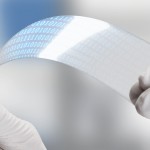 Graphene, which is extracted from graphite, was only discovered in 2004, but its discovery excited many. Hailed as a new super strong 'wonder material', graphene is transparent, conducts electricity, and is 200 times stronger than steel. However, there is one big problem with this new wonder material; in order to produce it, a technique called Chemical Vapor Deposition (CVD) needs to be used, and this is not only extremely time-consuming to do, but it is also expensive. Luckily, researchers from the University of Exeter have now discovered a new way to produce graphene, using a method that is not only cheaper than before, but also much quicker.
OROGOLD
brings you the latest information on this exciting new discovery.
The New Technique
The new technique developed by the Exeter research team grows graphene using a state of the art piece of equipment that was only recently developed by a graphene company in the UK. Using this new method allows graphene to be grown 100 times faster than previously, as well as 99% cheaper. In addition to this, this new technique also improves the electronic quality of graphene. All of these findings mean that rather than companies needing to build new...
Read More »
---