Tehila Dadon – OROGOLD Employee of the Month – Corporate Headquarters, Los Angeles, California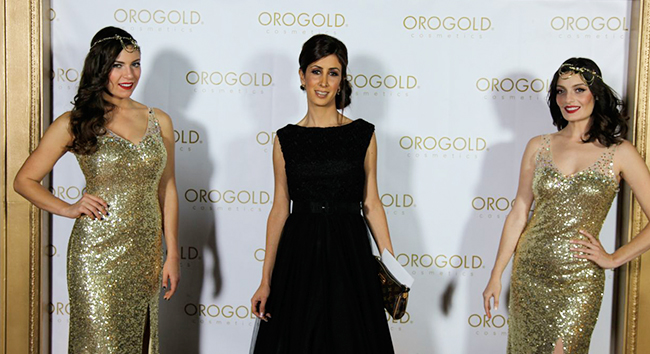 At OROGOLD, we love to celebrate. We especially love to celebrate exemplary members of our staff! For the month of June, we're recognizing the hard work and dedication of our corporate sales manager, Tehila (Titi) Dadon. In this interview, Titi discusses her favorite OROGOLD products and skin care tips.
OROGOLD: Tell us a little about yourself and your position at OROGOLD.
Titi: I have been working for the company as a sales manager for more than 7 years. For me, it's not only a job, it's family.
OROGOLD: What do you like most about working at OROGOLD?
Titi: I like to be creative and every day I am surprised by how many new opportunities we have! I am also surprised at just how big the cosmetics world is. I especially like when customers are very happy with the product, the system and the service.
OROGOLD: What is the most popular OROGOLD product? Why do you think that is?
Titi: The 24K Cleopatra Nano Regimen – because its a very unique product and it makes my face like a baby! I like that its a treatment and not only for a one time use. It keeps my face soft during all year long. Truly amazing results!
OROGOLD: What's your favorite OROGOLD collection? Why?
Titi: The 24K Bio-Brightening Collection- it helps with hyper-pigmentation and helps to decrease sunspots.
OROGOLD: How do customers react when they start to see results?
Titi: They send me thank you letters; one customer from New York also sent me flowers! When they are really happy they write good reviews. They become repeat customers.
OROGOLD: What's the best skin care advice you've ever gotten?
Keep your face clean every day! Also make sure your skin is hydrated all the time to avoid wrinkles.