OROGOLD Reports: Do Magazines Fail to Portray Effective Sun Protection Practices?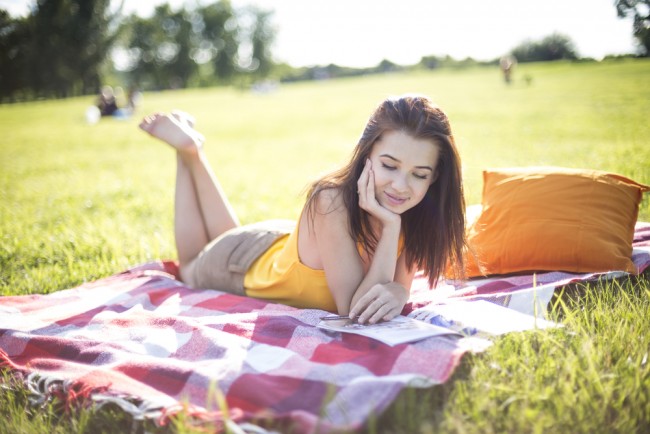 Magazines have long been known to be hugely influential, especially when it comes to beauty and body image. When you consider the fact that exposure to UV radiation is the main environmental risk when it comes to developing skin cancer, you would expect magazine images to promote the idea of sun protection. Many studies have been carried out in the past, examining the use of younger female models, the portrayal of tanned skin, and the use of sun protection, but the results have always been contradictory. OROGOLD takes a closer look at whether or not magazines are failing to portray effective sun protection practices in their images.
Recent Studies
One of the most recent studies relating to magazines and sun protection focussed on two magazines; Seventeen, with its audience of adolescent girls, and In Style, with its audience of mature women. 346 half page, or larger, images were studied, coded and assessed, with tan levels compared to 4 photographs featuring graded tans of different intensities. Researchers also took into account models that were photographed outdoors, and whether any sun protection practices, including wearing a brimmed hat, staying in the shade, and the amount of clothing cover worn, were visible.
The Results
Researchers discovered that the amount of tan portrayed by the models did not significantly differ between the magazines, and all models featured either no tan, or just a light one. The main difference was found in sun protection practices, with 4% of In Style models wearing a brimmed hat, compared to 0% of Seventeen models. It was also noted that there seemed to be a concerning trend of decreased clothing cover among the models in Seventeen magazine.
What Does This Mean?
Although previous studies have shown that there has been an increase in the number of adolescents that wear sunscreen, there has been little change when it comes to other sun protection practices, such as staying in the shade or wearing a brimmed hat. This may be due to the way in which magazines aiming at adolescents fail to portray sufficient images of models carrying out effective sun protection practices, as adolescents in particular, are hugely influenced by the images that they see. Although the models only sported a light tan at most, pushing the no-tan trend forward, failing to make use of other sun protection methods could still lead to unintentional, extreme sunburns, increasing the risk of skin cancer.
Magazines have a certain responsibility to educate their readers, and although they are not promoting tanned skin, they are also not promoting sun protection practices. Although more and more people are becoming aware of the strong link between skin cancer and UV radiation, effective sun protection is still at a low, especially among younger women. Further studies still need to be carried out with other media, from television to movies to websites, but, in the meantime, we can only hope that magazines all over the world begin to realize the importance of portraying a wide variety of sun protection measures, especially those that are targeted at individuals who are at an influential age.