OROGOLD Skincare Specialist Interview – Eliran Luzon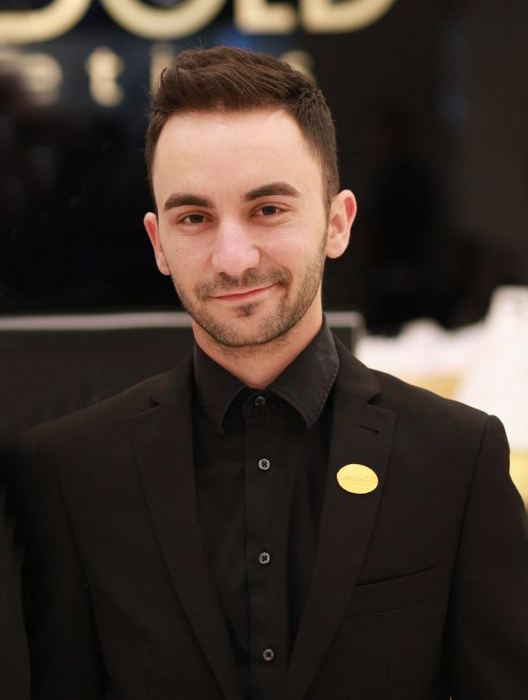 Learn more about the people behind the brand! This month, we're featuring a member of our corporate staff that you're sure to recognize. You've seen him share his product knowledge in OROGOLD YouTube videos, now here's your chance to learn more about Eliran Luzone's personal OROGOLD experience:
OROGOLD: Tell us a little about yourself and your position at OROGOLD
Eliran Luzone: I started with OROGOLD in the Retail world- first skin care specialist, then store manager and eventually corporate representative worldwide. Last year, I moved to be a wholesale representative with corporate. Soon I will be starting a new position in OROGOLD's product development team.
OG: What do you like most about working at OROGOLD?
EL: I love everything related to design and beauty. OROGOLD really symbolizes that for me. Plus, I get to help people look fabulous every day- What's better than that?
OG: What's your favorite OROGOLD product?
EL: My favorite OROGOLD product would have to the Caviar Elastin Restoration! It is so silky, smells so fresh and reminds me of the Ocean. Each capsule is rich with botanical oils and Hyaluronic acid so you also get to enjoy amazing anti-aging benefits.
OG: What products would you recommend to a customer that's concerned about fine lines and wrinkles?
EL: We all know that there is so much to choose from OROGOLD but my top choice would be the Nano Collection. It is so hydrating and you get such a boost of anti-oxidants to your skin that there is no way you don't fall in love with it.
OG: How do customers react when they start to see results?
EL: Just like seeing results from working out- they start using it more and become addicted.
OG: What is the most important part of your daily skin care routine?
EL: For me, since I'm combination skin- I would say that cleansing is a big thing for me. I love using my Vitamin C cleanser- my face always feels fresh and clean, but never dry! Then I can apply my 24K Multi-Vitamin day cream and it absorbs beautifully.
Got a question for Eliran or want to nominate a skin care specialist from your local OROGOLD store for January? Leave a comment below!