Apps that Can Help You Be Healthier – OROGOLD Reviews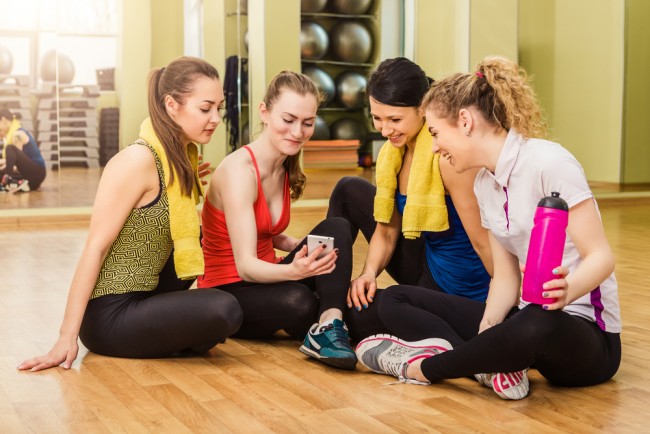 Millions of people all over the globe use a smartphone to deal with various aspects of their everyday life. From listening to music to maintaining a calendar, from taking notes to creating beautiful photographs, Smartphones have simply become indispensable for modern-day life. With the growth and advent of smartphone technology came a number of apps that made us become even more dependent on these devices. Today, there is an app for just about everything, including keeping a track of your health! OROGOLD reviews some of the top apps that can really help you stay healthy. After all, if an app can help you know more about your condition, you should end up being able to take better care of yourself.
Disease Related Apps
These apps offer patients with a glimpse of just how integral smartphones have become when it comes to transforming medical research. They provide a number of exciting features such as GPS locators, accelerometers and gyroscopes to track real-time activity of the patient and also offer other important information on the condition that the patient suffers from.
mPower – mPower is an exciting disease-related apps that offer users a platform wherein they can keep a track of their personal health data and also participate in different health studies.
My Heart Counts – My Heart Counts is another disease-related app that can prove to be integral for people with cardiovascular diseases.
GlucoSuccess – GlucoSuccess entirely focusses on people suffering from diabetes.
Share the Journey – Share the Journey is an app that is very useful in studying the aftereffects of treatments for patients suffering from breast cancer.
Despite being launched as recently as March 9, these apps already have more than 60000 patients enrolled with them. All one has to do is download the app, answer a few questions about the disease and agree to the consent form. No doctor visits are required for signing on with any of these apps.
All apps were developed by researchers from leading medical institutions and more apps for other diseases are also being planned. What makes them so important is that these apps aren't being designed with the intention of testing out new drugs, but with the intention of finding out more about the long-term effects of chronic disease on the participants.
According to Eric Topol, the director of the Scripps Translational Science Institute, these apps offer an entirely new way of medical research by making it an efficient, scalable and convenient process. Experts believe that the Smartphone can prove to be an extremely powerful way through which one can engage participants and make clinical studies a two-way medium of information exchange.
Moreover, study participants have complete control over their data and can control whether or not the same can be shared with researchers. This certainly goes a long way in alleviating privacy concerns, but some risks still remain.
Although such apps have a long way to go before they can benefit the broader population, but OROGOLD believes that the future certainly seems to be bright when it comes to combating diseases in a better manner.