Facial Hair Care Tips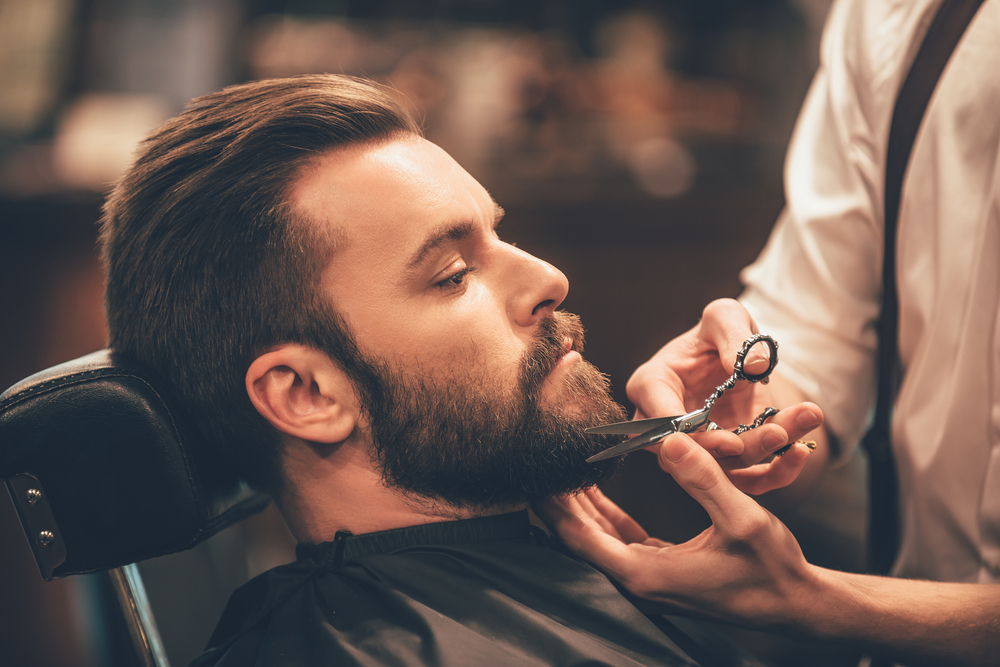 Taking care of one's personal appearance is a mark of pride and helps you to provide a confident look towards the rest of the world. For women, this typically involves a lot of skin care and maintenance on eyebrows. Men, on the other hand, need to worry about both their skin and their facial hair. Beards are enjoying a return to popularity among men after falling away for a while, but this means not every man knows how to appropriately care for their facial hair. It is a combination of healthy skin care and using the right products to groom to encourage appropriate growth and health. Fortunately, it isn't too complicated. Men new to facial hair or who aren't sure they're doing everything correctly are certain to be able to learn something from our quick few suggestions when it comes to making the most of facial hair.
Clean It
The single biggest issue most men face when growing out facial hair is that they don't always clean it. Most of the time this is worst for men with beards and mustaches as sideburns tend to get washed along with the rest of a man's hair. Don't skip on washing your facial hair. A good shampooing and conditioning a few times a week keeps facial hair healthy. More importantly, it ensures the beard isn't getting stuck full of grime that will cause severe breakout issues beneath the beard while you're growing it. This ensures both better beard and skin health. Remember to treat your beard like you do the rest of the hair on your head though. Your face and body aren't necessarily going to like body soap. That tends to be slightly harsher on the skin and the damage will hurt both your skin and your beard.
Shape It
You also need to consider how you want your facial hair to look as it grows out. Eventually, the hairs will get long enough that you need to start shaping and trimming it. It is best to start early if you're intending to grow a long beard as shaping will become more difficult if you don't start early. Think of it like a hair cut as it serves the same purpose. A trim every few months will keep the shape you're looking for while keeping the hair shafts looking healthy. Remember how awful hair looks when it is full of split ends? Your facial hair isn't immune to that problem at all. Taking proper care of it will keep it looking healthy and handsome rather than seeming to be a sign of laziness. Just remember that larger styles of facial hair necessarily require more maintenance and consider carefully how much you're willing to invest into its care.
Be Prepared
Another good thing you can do for yourself is to prepare your travel kit appropriately. There are plenty of kits available that offer various tools for helping to maintain facial hair. It doesn't matter whether you favor doing the work yourself or using an electric trimmer, all you need to do is have the tools for proper care. Also, look into getting good quality products to help take care of the skin beneath your facial hair as well as you can. Facial hair requires this two-sided approach to ensure the best health all around. Sticking the appropriate tools and products into your travel bag will ensure you're ready even when you have to dart out the door with a bare minimum amount of luggage. Such an investment will pay off in the long run and keep your facial hair and skin healthy.
The only thing preventing most men from knowing how to appropriately care for facial hair is the gap of knowledge caused by people not liking facial hair for a while. It has lead to men not being taught the proper skills for caring for facial hair. Admittedly, there has always been a slight issue in reminding men to properly wash the facial hair and the skin beneath it, but it used to be far smaller than it is now. Living a healthy lifestyle is about proper care and grooming as much as it is about choosing the right products though. So learning proper facial hair care is a must for distinguished men.